Targeting at the concept of 'sharing economy', the Merlion Sharing Platform (MSP) is a SaaS platform providing one-stop solution to different sharing businesses as their client-facing application. By 'integrating' these businesses onto one platform for individual users to explore and experience, MSP build its own sharing community.​ 
​
MSP contains 9 sub-systems: 
​
1. Common Infrastructure
2. Platform Administration System
3. Business Administration System
4. Sharing Management System
5. Digital Payment System
6. Reputation Credit System
7. Business Intelligence (BI) Dashboard
8. Collaboration Management
​9. Single Sign-on User Account Management

These systems are organised logically to support three user applications: Platform portal, Business Portal and Sharing Portal.
​​
​On
Platform Portal
, besides basic account and role management, staff can also view and manage the sharing businesses, as well as handle their request like onboarding invites and collaboration. (UI Screenshots ↓)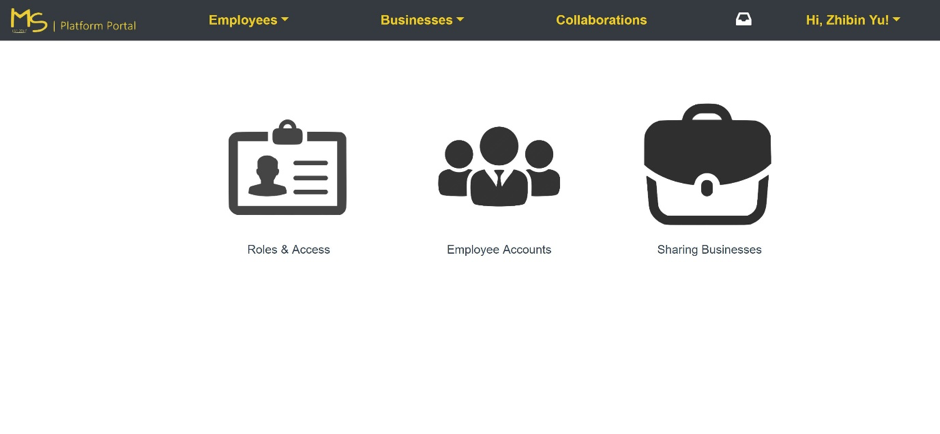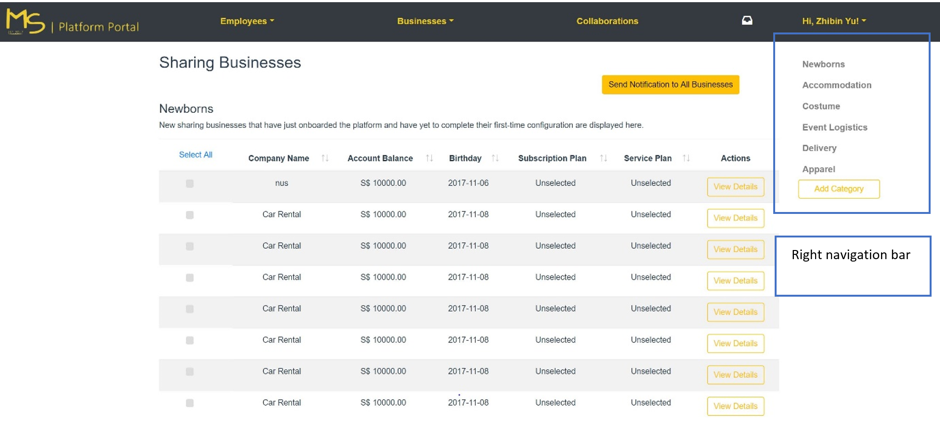 On
Business Portal
, business admins go through a first-time configuration process to define their business model in terms of product/service type, charge rules, search criteria, rating criteria, and etc. After that, they will enter the business workspace to proceed to their daily operations like 'process offeror applications', 'pay monthly bills to platform' and etc. (Sample UI Screenshot ↓)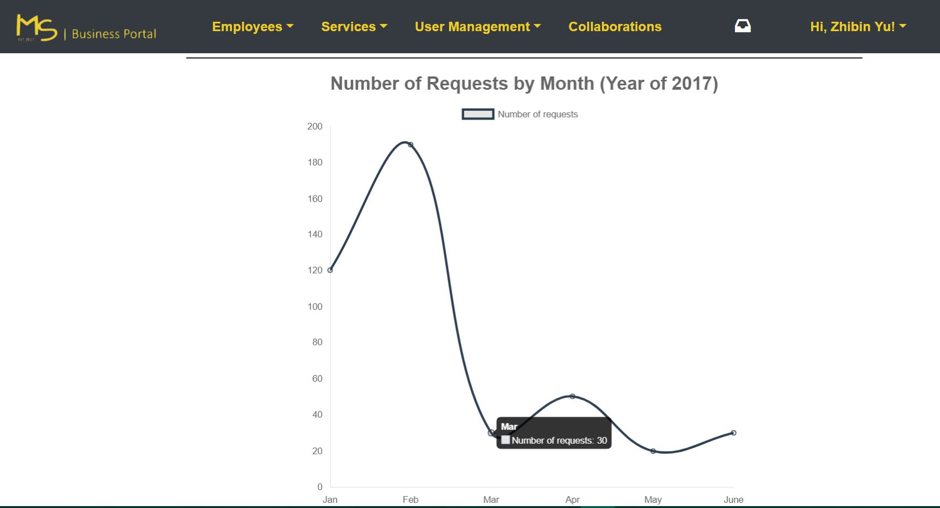 On
Sharing Portal
,
 individual users can navigate either to a sharing business to do sharing activities such as 'Make a booking'(as requester), 'Become an offeror' (as a potential offeror) and 'Create a listing' (as registered offeror).
Or to their workspace and listings to deal with booking requests and reviews. (UI Screenshots ↓)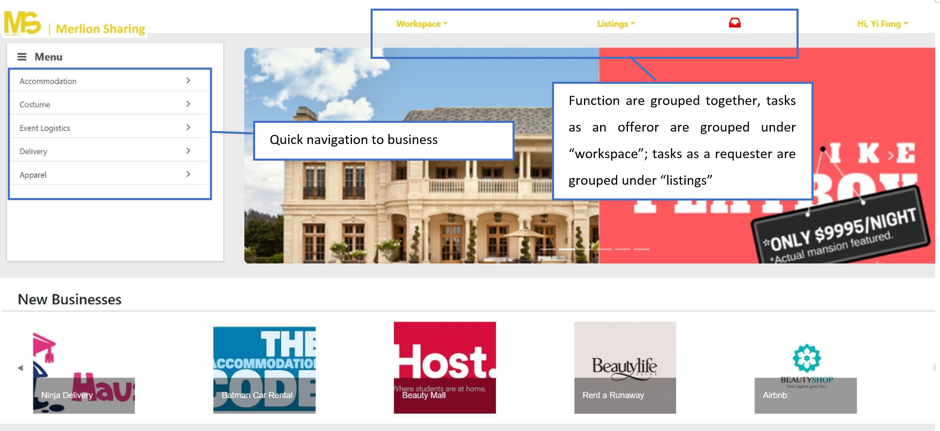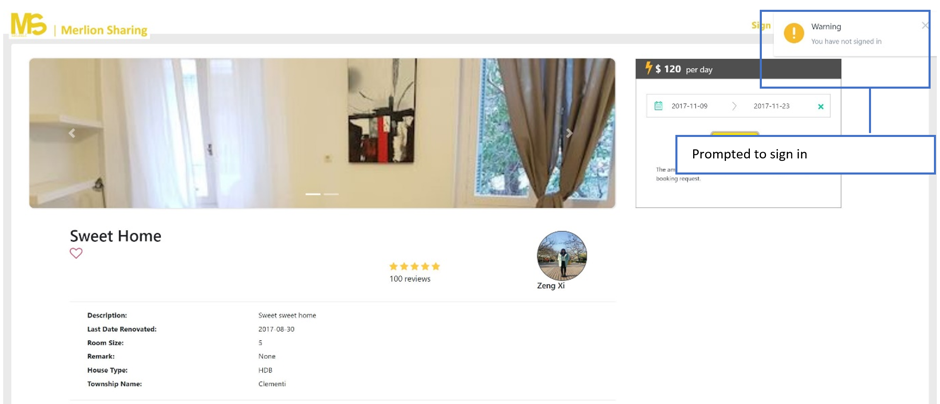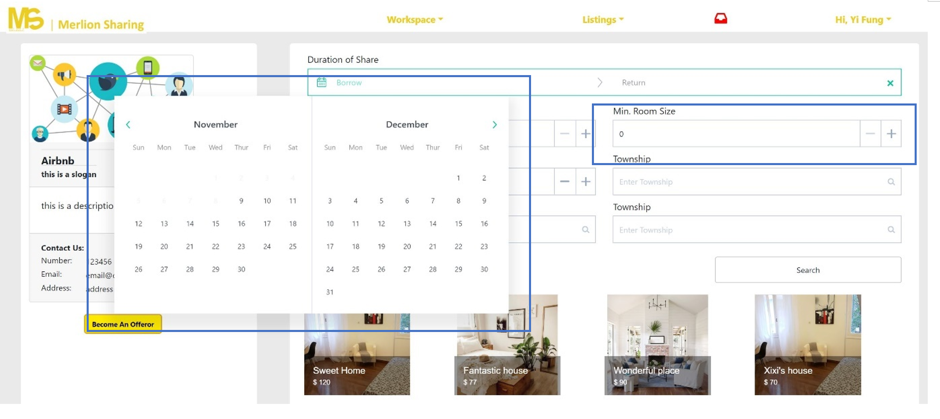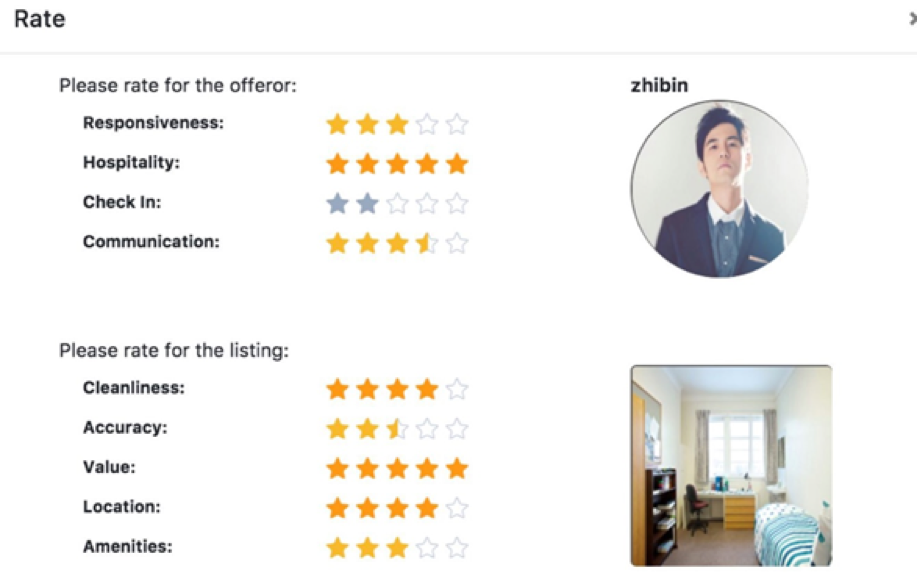 For the complete set of IT deliverables including
high level architecture
,
UML diagrams
, 
design principles
,
function tables
, 
testing report
, 
project management plan
and etc
,
 please click button below.